The following story was written by Jay at age 10 for Ms. Paulson's 5th grade class at Arroyo Elementary. It was one of 6 stories selected from the school to be performed by The Imagination Machine.
The Imagination Machine is a group of improv actors who travel to elementary schools and act out stories written by children at that school. A video of the performance can be seen here.
Note: "Marshmellows" are aliens from another galaxy, not to be confused with "marshmallows," spelled with an "a". It's artistic license.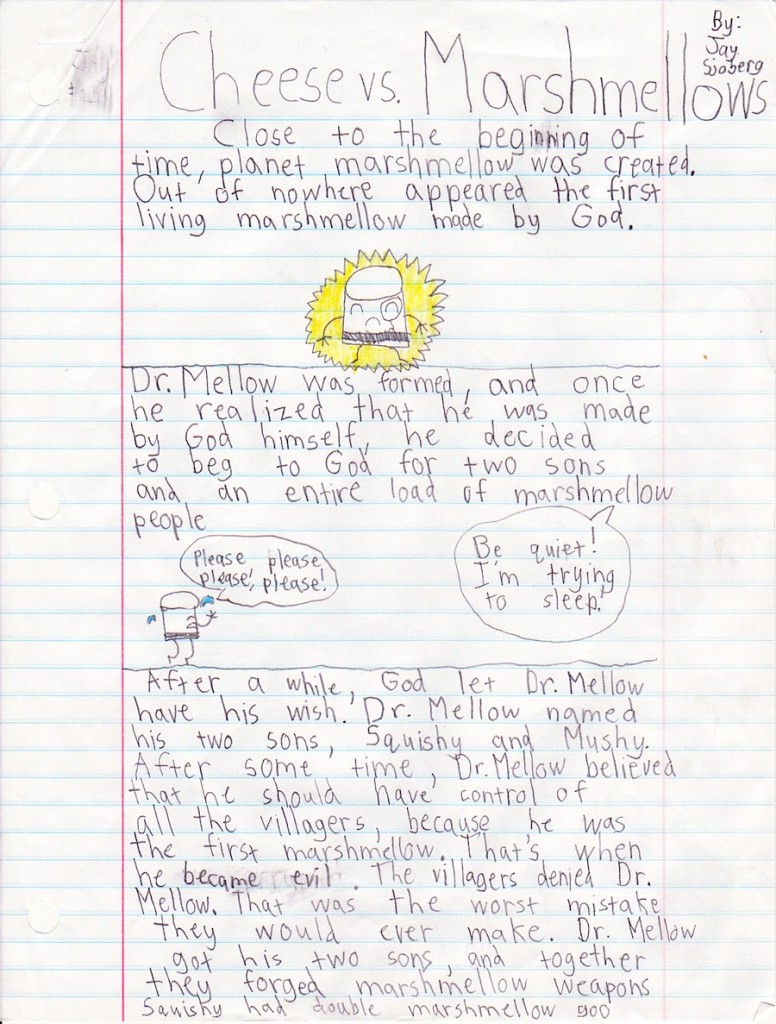 ---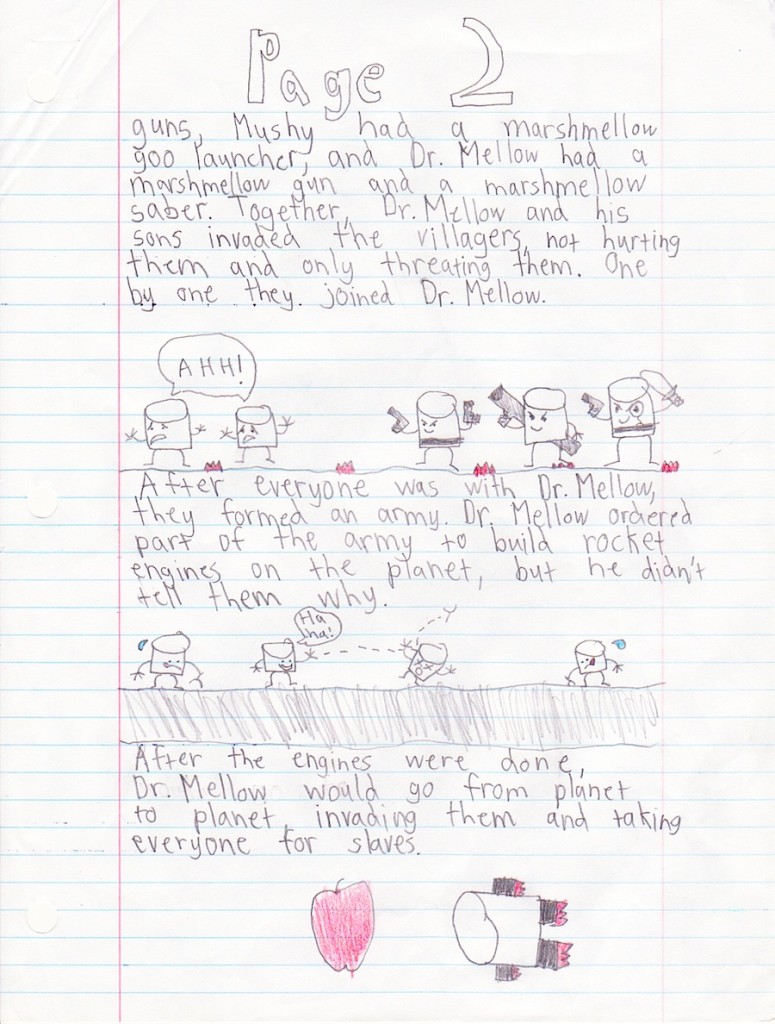 ---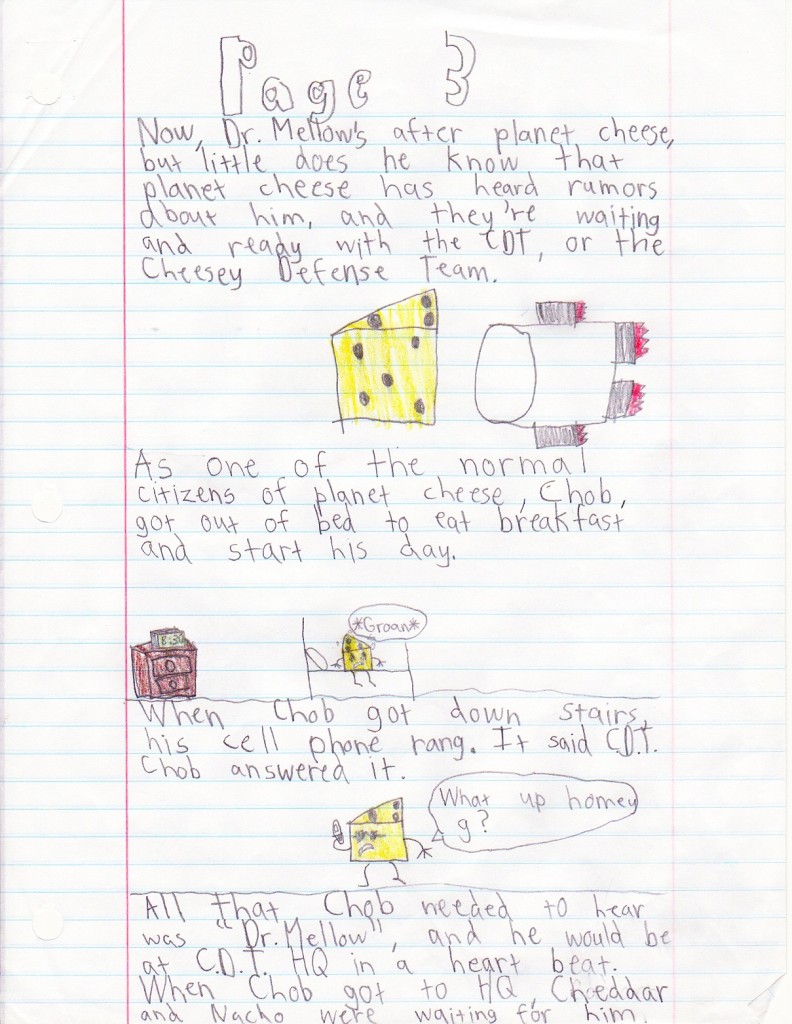 ---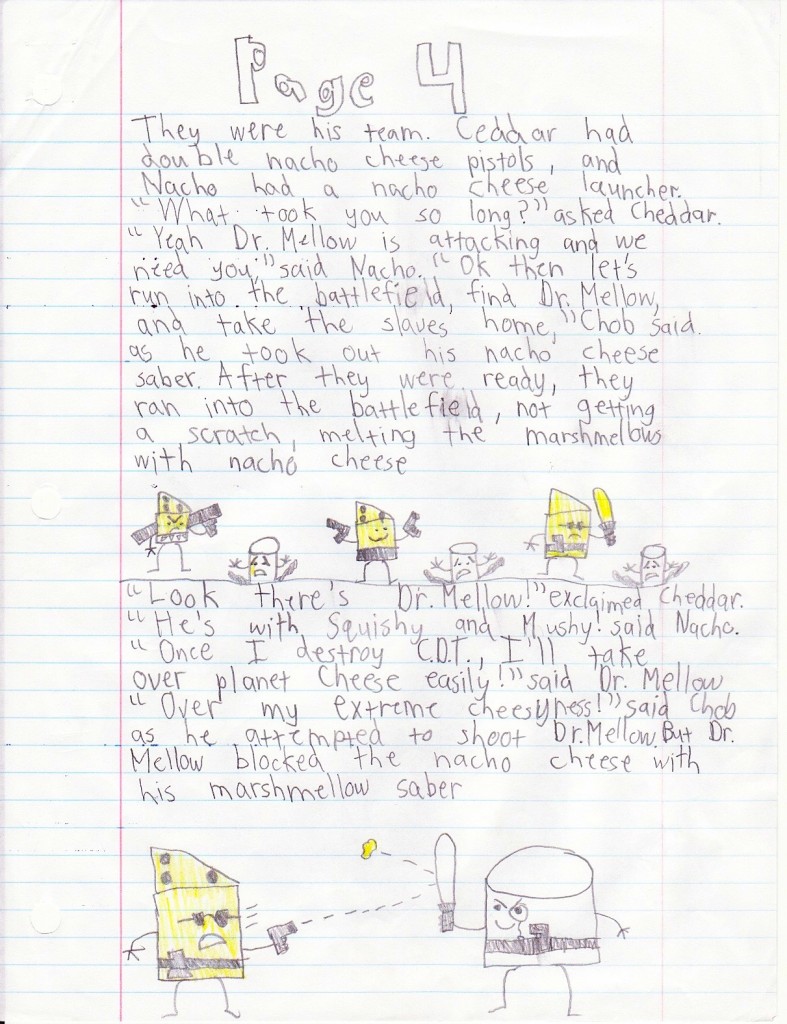 ---